This is your page! Individuals, groups, activists, organizations: tell us what you're doing to raise awareness about education equality free from sexual harassment/assault, gender-based discrimination and related issues.
Send us any of the following: a short written description, audio recording, video, photos of your project, poetry, songs, your picture through the contact form or email info@stopsexualassaultinschools.org.
From Minnah, Founder of EMPOWER U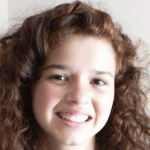 My Mission To Put An End To Sexual Assault
Hi, everyone! I started EMPOWER U to bring awareness, leadership, and resources to the high school students in my county to help prevent sexual assault. Statistics show that 1 in 5 college girls will become a victim of sexual assault…and boys are assaulted too. I feel compelled to do something to stop this, and I hope you'll join me and the other dedicated community organizers and organizations featured on this website.
I believe by talking about the subject and providing education, resources, and tips, I am doing my small part to help prevent sexual assault and encourage good bystanders to step in and take action to protect others. 
I am currently working on providing a county-wide screening of the documentary It Happened Here so students in my area will be better prepared to stay safe. Last year, I conducted a week-long pledge drive where I got over 200 high school students to take the pledge against sexual assault. You can do it too by clicking here.
By starting the conversation I hope students, parents, educators, and the community will join together to put an end to sexual assault so there will be no more victims and no more inaction by those who could help.
One of the ways I am showing my support and getting involved with SSAIS is by designing merchandise for the organization. I am thankful for the national voice they are lending to help end sexual assault.
Take a Stand. Take Action.
Minnah, EMPOWERU Founder
From SSAIS: Minnah is a college freshman.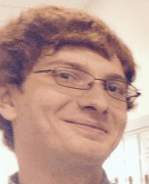 From Andrew Siva, a college-age activist in Virginia
From Katie Feifer of The Voices and Faces Project

The Voices and Faces Project is an award-winning documentary initiative created to bring the names, faces, and stories of survivors of sexual violence and trafficking to the attention of the public. We were recently recognized by the United States Department of Justice as "a leader in the growing movement of young pioneers who are coming forward with new ideas in the fight to end violence." 
Through its lobbying and speakers bureau, websites (voicesandfaces.org and counterquo.org), sexual violence survivor story archive, and a series of documentary and creative projects—including "The Stories We Tell," the country's first creative writing workshop for survivors of sexual and domestic violence and trafficking. The Voices and Faces Project seeks to change minds, hearts and public policies on sexual violence and exploitation.
Best,


Katie Feifer, Research Director, The Voices and Faces Project
Meet the women who have shared their stories with The Voices and Faces Project, an award-winning documentary initiative.