By SSAIS Co-founder and Executive Director Esther Warkov, Ph.D
Originally appeared in the Huffington Post.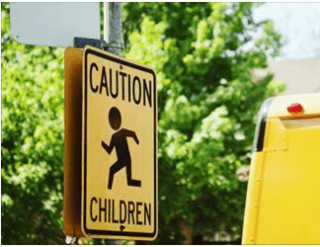 U.S. Department of Education (Office for Civil Rights) investigations of K-12 schools for mishandling reported sexual assault are rapidly rising, yet parents rarely know when their child's school is under investigation. That's because school districts have little incentive to disclose this information. Recently the media revealed that California's second largest school district, San Diego Unified, had been under federal scrutiny for violating Title IX since December 2014. A follow-up report entitled "Should San Diego, Carlsbad Schools Have Told Parents About Sex-Assault Investigations?" prompted SSAIS.org to bring this topic to a wider audience.
The question has provoked commentary from national education equity organizations and advocates who say that school districts should inform parents about federal investigations. Senior Vice President for Program at the National Women Law Center, Fatima Goss Graves tweeted: "It's unfortunate if they [San Diego Unified] did not engage the parent community. Parents and students are key parts of the solution."
In a report aired on KPBS radio, Title IX expert Jules Irvin-Rooney said, "San Diego Unified and other school districts should see these federal investigations as an opportunity to teach parents and students about Title IX, the anti-discrimination law that requires school districts to protect students at K-12 schools from sexual violence and sexual harassment. At the very least . . . districts should tell their communities that they are the subject of a federal investigation and that they are cooperating with authorities."
Unfortunately, there are few media reports that inform the public about K-12 sexual assault investigations by the U.S. Department of Education. The report on the investigation of San Diego unified is particularly illuminating for its inclusion of the parents' complaint and OCR's resolution letter spelling out its findings.
The parents' complaint recounted a series of attempts to hold the district accountable after their kindergarten son was sexually assaulted in the bathroom. The OCR resolution letter reveals how the district claimed its zero tolerance for sexual harassment did not apply to elementary schools "because elementary students do not have the relevant mental state for engaging in sexually harassing behavior." Reports state that the district fired its own investigator, whitewashed the investigation report, blamed other young victims, and supported the principal who had failed to appropriately respond.
San Diego Unified is not an isolated case. In January, The Washington Post reported on an emerging epidemic of civil rights violations in "Sexual violence isn't just a college problem. It happens in K-12 schools, too." To raise awareness about students' rights under Title IX, SSAIS.org spotlights the efforts of education advocates across the country. Community efforts in San Diego and Berkeley, CA, among other locations, demonstrate how advocates must form grassroots movements to address sexual harassment and assault in their own school districts until schools are compelled to become Title IX compliant.
Read more